Interkres
Manufacturer
of upholstered furniture
About Interkres
We are a family-run business, founded in 1991 in Sitaniec, near Zamość. We started with trading in fabrics and semi-finished products, after that we started manufacturing simple upholstered furniture, only to advance to creating complicated designs for the world leading brands.
We are distinguished by 100% Polish capital and a combination of care for craftsmanship with the latest technologies. High quality and careful workmanship of out products makes them highly appreciated, both in the country and abroad. We also set no limits in our assortment, creating traditional and modern furniture that works well in a wide range of spaces.
Our furniture is unique, because our Contractors are also unique. We treat every contractor individually, and the moment they go through the door of an Interkres shop, they are surrounded by our professional care.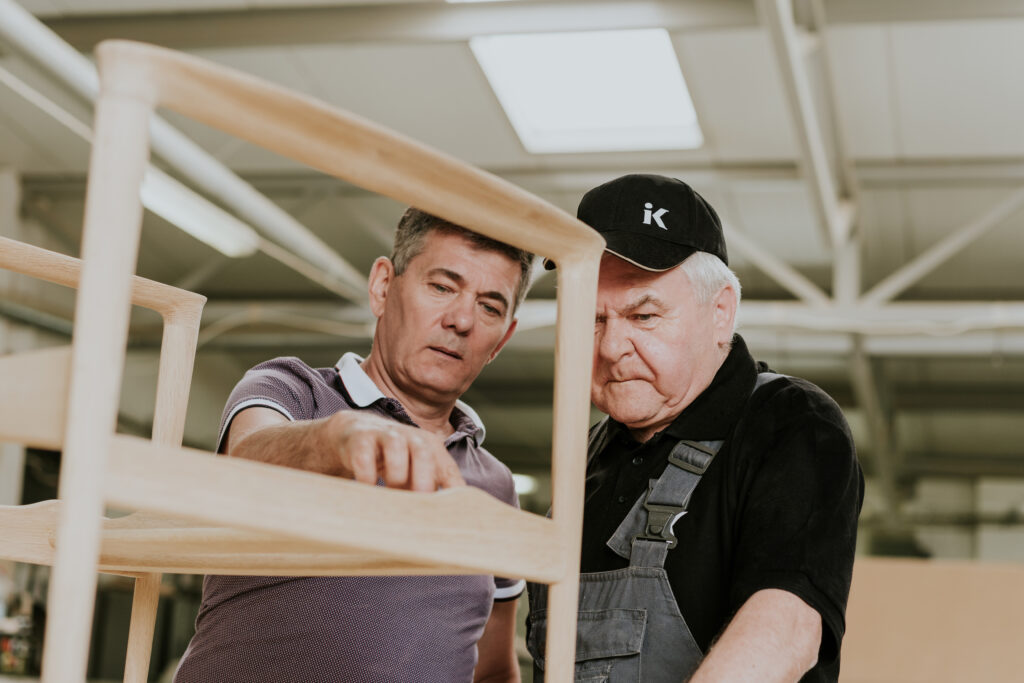 Who is our offer directed to?
Hotels, restaurants & shops

PUBLIC SPACES

Designers & architects

Others?
How we work?
STEP 1: DESIGN

Was the idea for what we can create together already born in your head? Great! Consult our design department and present your vision to us. But if you don't have an idea yet, or are in doubt - nothing is lost! Our specialists will be happy to share their knowledge and experience in order to create furniture to meet your expectations.

Ale jeśli nie masz jeszcze pomysłu albo masz wątpliwości - nic straconego! Nasi specjaliści chętnie podzielą się swoją wiedzą i doświadczeniem w celu stworzenia mebli według Twoich oczekiwań.

STEP 2: Individualization

Your furniture should be tailored to your needs.
Share your concept with us, and our specialists will be happy to help you select the best solutions and materials. This will allow us to get the best result jointly!

STEP 3: Manufacturing

We have a design and a manufacturing concept. Now everything is in the hands of our craftsmen. We can get to work!
Ale jeśli nie masz jeszcze pomysłu albo masz wątpliwości - nic straconego!

Your furniture is ready!
Take a look at our portfolio